The Next Generation of You: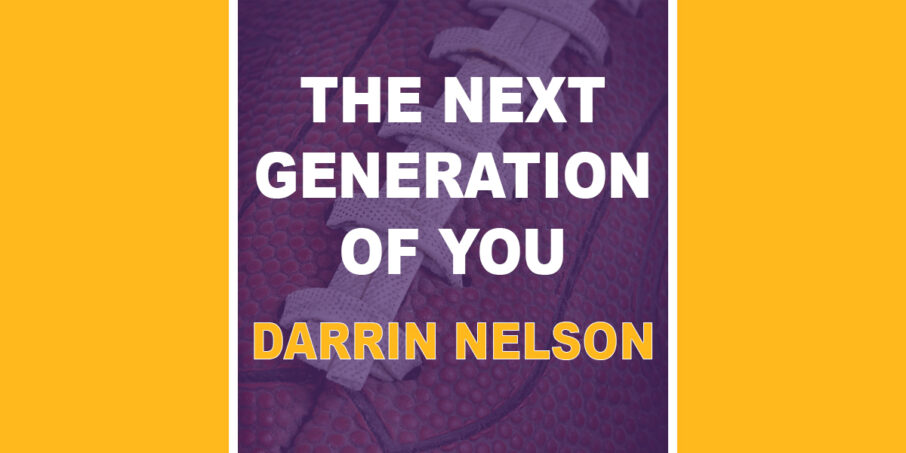 By Jim Gehman
"I was pretty surprised to say the least," Nelson said. "But what can I do afterwards? If you're playing in the National Football League, you have to accept those kinds of things. So I accepted it. Well, I didn't accept it. I went to Dallas to kind of check it out because they flew us down there the next morning. But I didn't really feel that I wanted to play in Dallas, and I didn't. I told them that they can either trade me or I would retire. So they traded me to San Diego."
After finishing out the 1989 season and playing in 1990 with the Chargers, Nelson backtracked to Minnesota where he rejoined the Vikings as a free agent.
"I didn't want to go anywhere else. My family was still in Minnesota. They hadn't moved because my wife was the (state's) assistant attorney general," Nelson said. "She wasn't moving so I was eventually going to go back at some point."
Following the 1992 campaign, his 11th season, Nelson retired and backtracked again. This time to his alma mater, Stanford University, where he worked his way up to become a senior associate athletic director. In 2011, he moved down the Pacific coast for a similar position at the University of California, Irvine.
"I'm a sports administrator, so I work with various sports here. I help them with their budget. I help them with player discipline. I help them with travel. And I work in development, as well. I work in community relations. And I work with the university advancement. How would I describe that?" Nelson said with a laugh.
"I enjoy working with the kids. I enjoy especially working with the coaches. I just like the whole college atmosphere, being on campus. It's a lot of fun. It's exciting. There's always some kind of an event or game going on. And its fun kind of watching the kids mature, grow up and leave."