PAF in the
Super Bowl City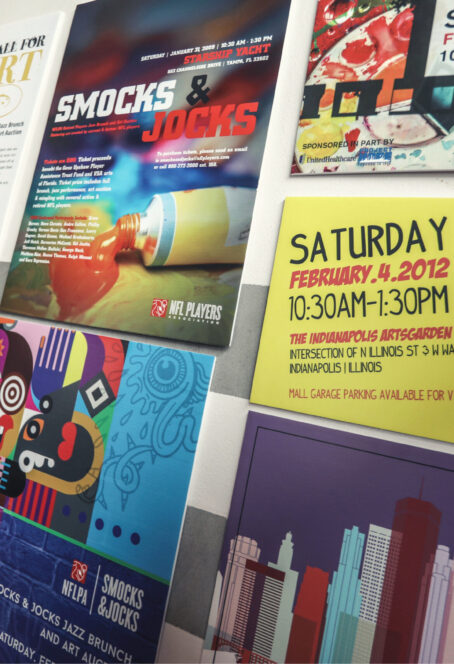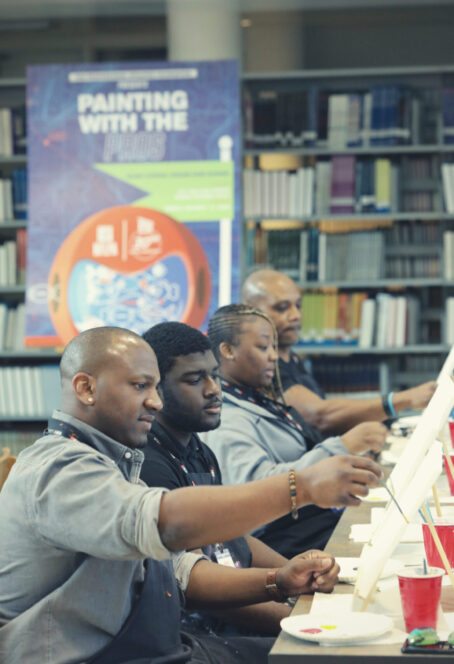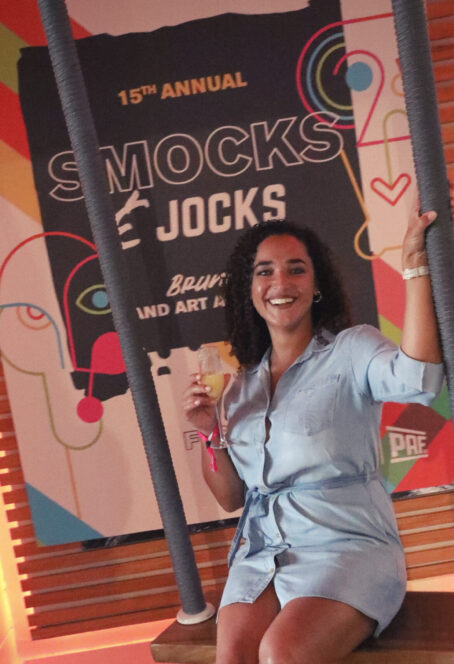 SMOCKS & JOCKS
Celebrating and showcasing NFL players' artistic talents since 2005, Smock & Jocks is the PAF's premiere fundraising event of the year.
Community Champs
Celebrating
The Art of Collaboration
Donating to deserving organizations has always had a place at Smocks & Jocks. In 2023, the PAF & The Larry Fitzgerald Foundation came together to donate $40,000 to four foundations supporting the Phoenix area during SBLVII weekend.
01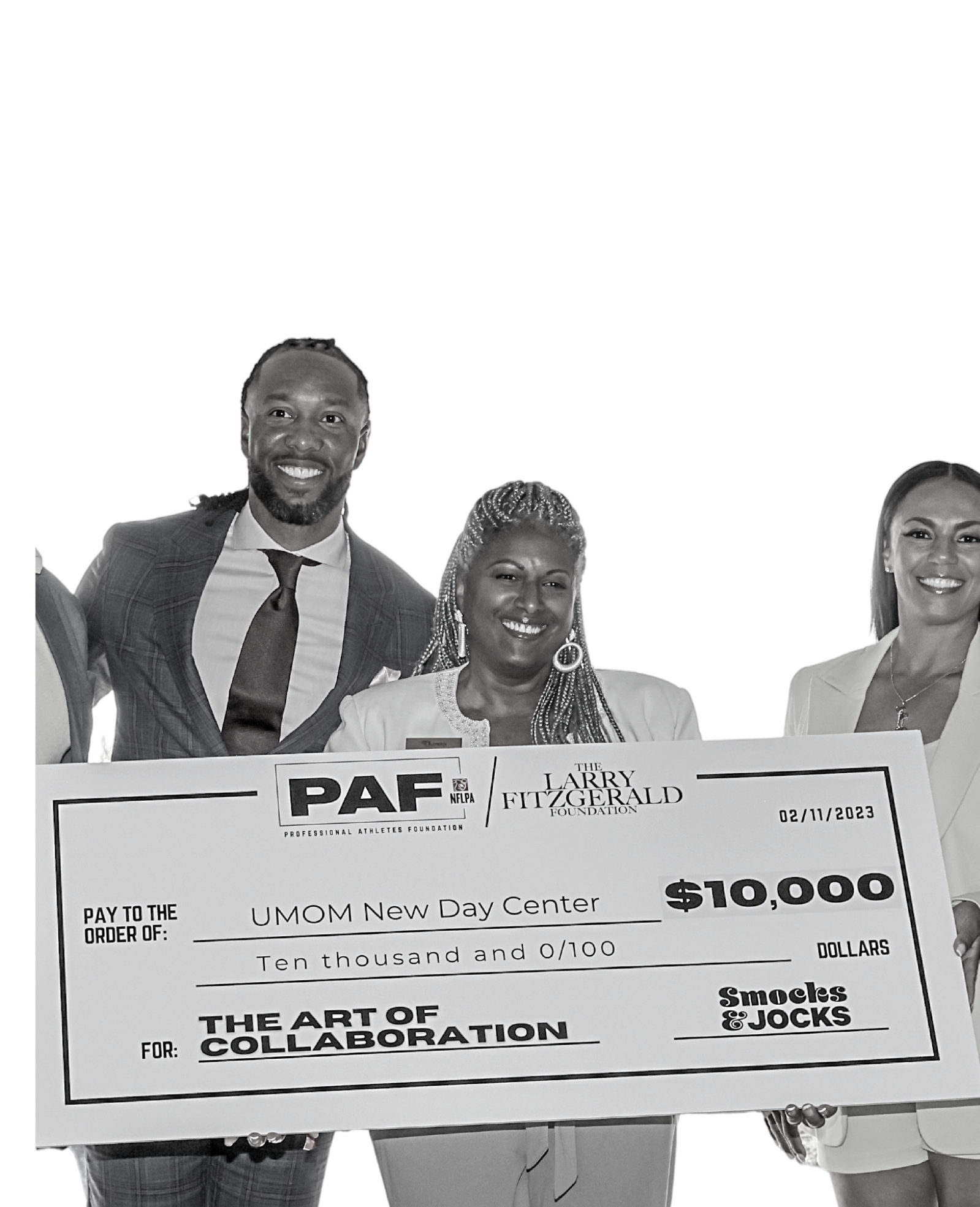 #AthleteAnd Artists
Celebrating
The Show Must Go On
For 18 years, the PAF has held this space annually to showcase & auction player art. More than 400 pieces of player art have been at Smocks & Jocks since inception.
02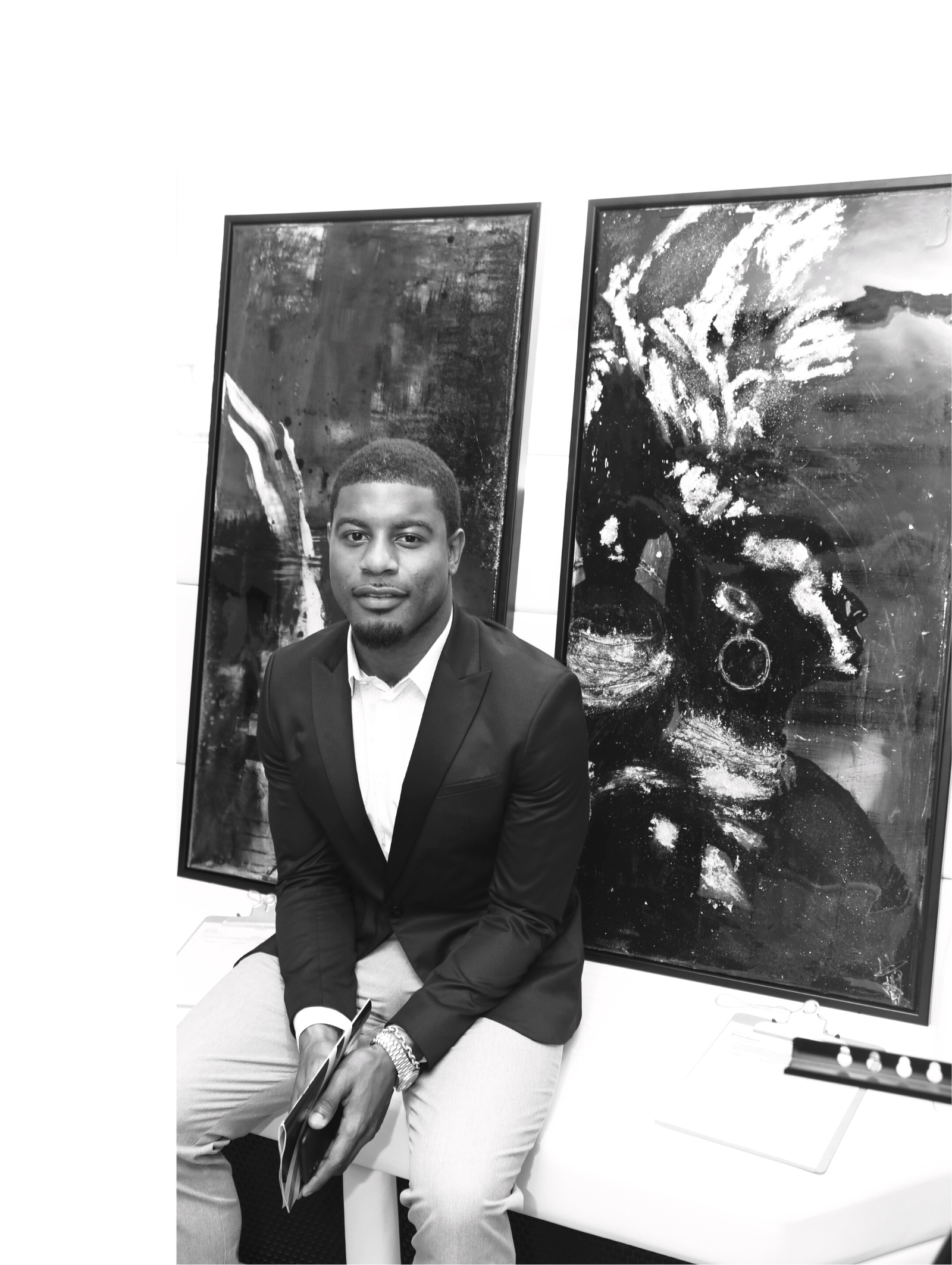 ARE YOU A PLAYER ARTIST?
Message us to learn more.
CONTACT US
PAINTING WITH THE PROS
Since 2017, the PAF's Super Bowl weekend philanthropic event features active and former players cultivating creativity, mentorship, and self-expression with local high school students while engaging in a guided art activity.
Testimonial
"Art is one of the things that lets these kids express themselves, which is pretty cool. It's a blessing that the NFLPA wanted to hold this event at my old high school."
– VINCE YOUNG, Former NFL QB
Testimonial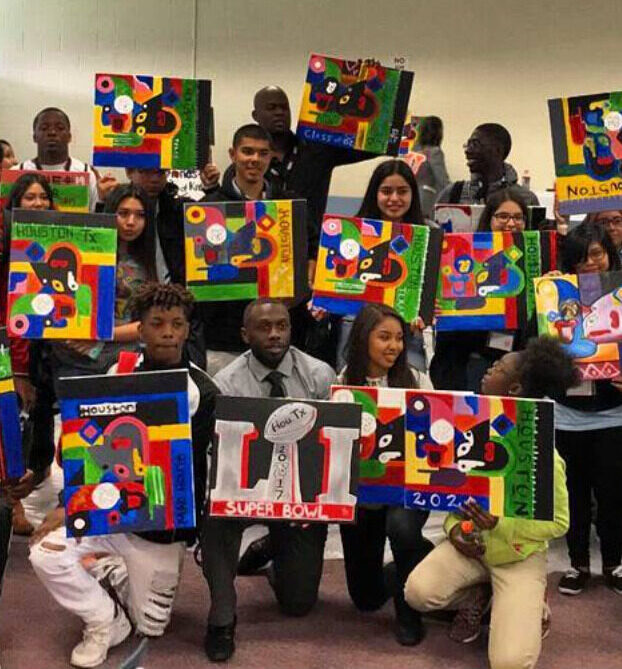 VINCE YOUNG, Former NFL QB