The Critical Gift of Honest Feedback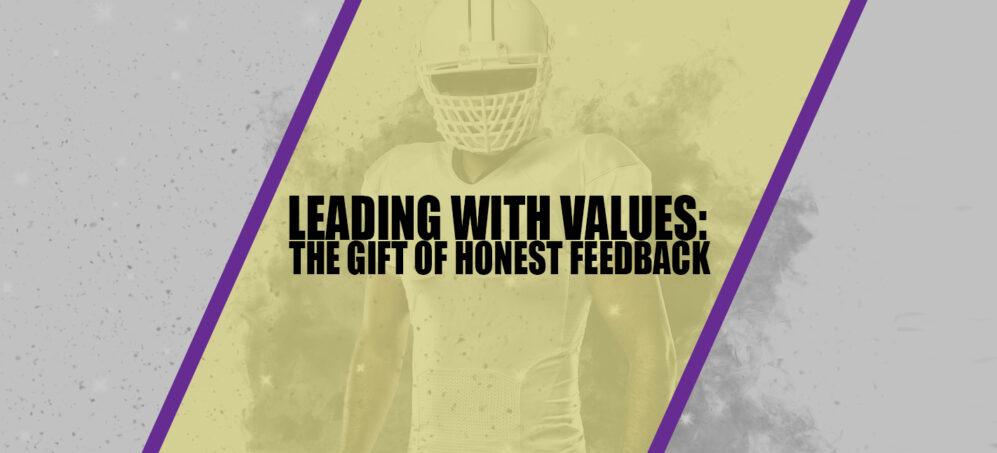 Do you know someone who just doesn't listen? No matter how much you want to help them, they just won't receive feedback from others.
This can be extremely frustrating, especially when you know that if they stay on their current course there will be negative consequences. People who are resistant to feedback, are prone to making unnecessary mistakes.
How many mistakes have you made because of being resistant to feedback from others?
Sometimes it's hard for people to tell you the truth. Especially when it's constructive criticism. The reason why it's hard to be honest is because of a concern of how the person will accept and receive the intended message.
When you have a coach of a mentor, the relationship is already defined. Both parties already understand that the purpose of the relationship is to give feedback to accommodate growth and development.
A good coach will give you consistent and honest feedback.
Everyone needs feedback, because everyone has blind spots. There are things about yourself that you just can't see. Your coach will be able to give you essential observations to help you grow and develop.
When the relationship isn't as clearly defined, it can be more difficult to give or receive feedback. There are a few keys that are essential to having an environment for open and honest feedback with the people around you.
These keys will help prevent unnecessary mistakes by you and those around you that you are trying to help.
Start from the heart. When attempting to give someone feedback, it's important to make sure you start with your heart. Take a moment and remind yourself how much you care for the person, and why you want them to succeed. Your thoughts of love and support will help you process why you are saying what you are saying, rather than starting with what you want to say.
Make it safe. Make sure the environment, and your tone create a safe place for the conversation. Making it safe means you are focusing on making sure the conversation is at the best time and place for the other person. Sometimes the message isn't received because it was given at the wrong time, or in the wrong way. Be mindful of the other persons
Build the trust. Trust is the foundation to every relationship. If trust has eroded, or if it hasn't been established, it will make it difficult to give feedback. Why? Because the person will always be questioning the purpose of the message, rather than the content of the message. When someone knows they truly have their best interest at heart, it makes it easier to accept the information.
Be transparent and vulnerable. Sometimes the most effective way to give feedback, is to share about a time when you made a similar mistake or needed the same advice yourself. It allows you to show the other person that you truly understand what they are going through, and are willing to share your life experiences to help them.