Stepping Up and Giving Back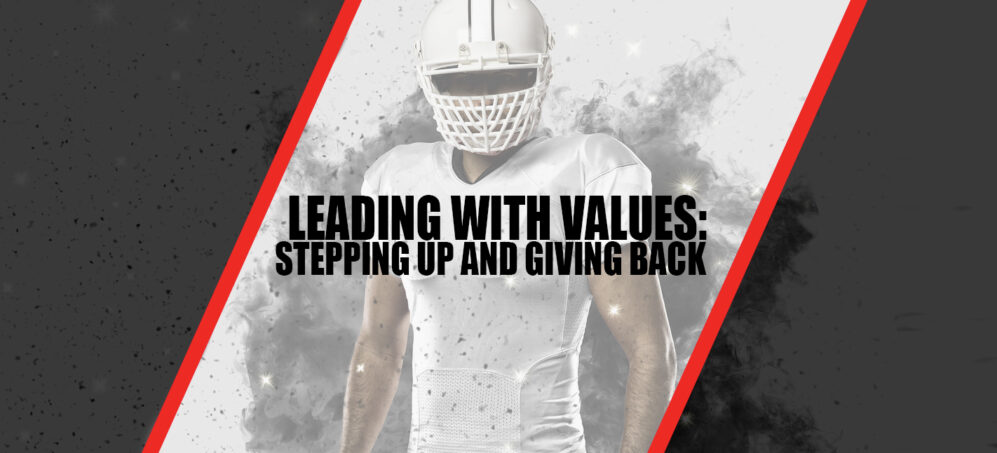 Who helped you become the person you are today? Who taught you the life lessons that you still hold near to your heart?
All of us have had people that helped mold us into the people we are today. The amazing thing is the reality is that you have the opportunity to give back to someone else.
Your voice is big in someone's ears! Someone looks up to you and is influenced by your life. Having an intentional relationship to speak life and support into someone else not only helps them, but it also helps you.
Many times the lessons that you are teaching that person serve as a reminder for yourself. There is something about helping someone else succeed that helps stimulate success for yourself. When you sow support and achievement for others, you will be amazed with how it comes back to you in amazing ways!
Here are 5 Keys to Mentoring Effectively to help you start your mentoring journey from our Fatherhood campaign the M46 Project.
Empathy/empathetic understanding.One of the most effective was to establish trust, and allow people to open up to you is to show empathy. Empathy is simply the ability to understand and share the feeling of others. This does not mean that you have had to have the exact same experience as the person you mentor. But it does mean that you can relate to the feelings that they are expressing. Acknowledging their feelings, and reflecting on a time where you felt a similar emotion is a great first step in establishing trust.
High positive expectations.Everyone needs a coach. Everyone needs someone who can call greatness out of someone, and hold them to a higher standard. A great mentor will have the capacity to see the greatness that is inside their mentee and not allow them to settle for anything less than accomplishing the goals they have mutually established.
Knowing that someone believes in you, and will go the extra mile to support you is something that is rare these days. Having a support system of people who are on your side no matter what is something that provides fuel to any relationship. Especially to the person you are mentoring!
12-months or longer and frequent positive contact.Consistency and commitment tend to be to the biggest issue with mentors. Being a mentor requires being intentional in the relationships that you spend time with, and with assessing what is important to you. Remember, a person is a mentor because that's who they already are, not because it's what they are trying to do. The mentoring relationship should be a natural extension of who you already are.
Relationships focus on strengths rather than deficits.The last key of focusing on strengths rather than deficits can be challenging. It can be easy to see what's wrong, and what to address the issues that need to be developed in a person. But if you truly want to be a transformational mentor, focus on the strengths of the person and what they are doing right. By focusing on their strength you reinforce their self-esteem and belief in their potential. Remember what Proverbs 18:16 says, "A man's gift will make room for him, and bring him before great men." Your mentees gift and strengths will open doors for them. Therefore, you should focus on developing their strengths, rather than being frustrated with their weakness.