Smocks N Jocks Is A Rousing Success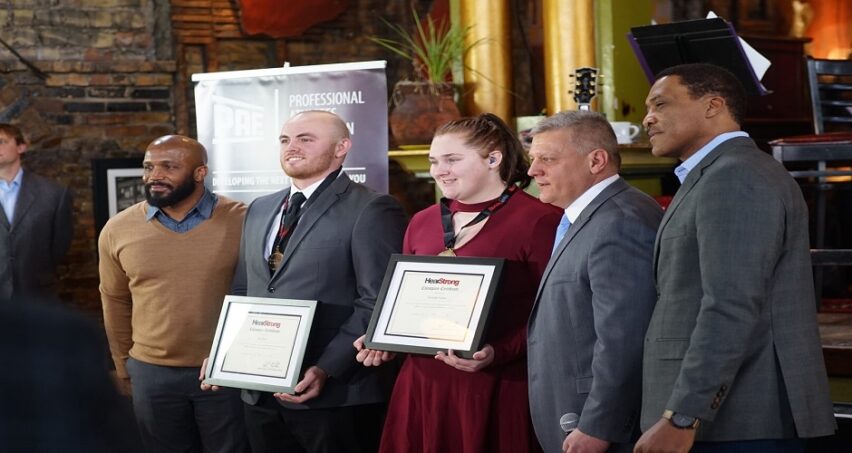 The event, which is put together by the NFLPA, offers not only a time for current and former players/artists to socialize with each other and listen to jazz music, but to also raise money for various causes with the paintings that they rendered themselves. The proceeds that are raised always go to a good cause each and every year.
This year, there were two kids, Alex Weiss and Mercedes Nelson, who were donated Cochlear Implants to hear for the first time. Those donations, made by Hearstong (represented by Ed Keller), were funded by money given from the NFLPA to HearStrong.
Along with the donation of the implants to two deserving young adults, the NFLPA also donated $10,000 to ProjectArt. The program ProjectArt, which is headed by Adarsh Alphons, supports free after-school art classes for youth.
"It is a great vote of support that the NFLPA believes that it is important to give back to the underserved youth around the country," said Alphons.
The event, headed up by the director of NFLPA Andre Collins, was a rousing success and shows that the NFLPA is definitely doing their best to help the less fortunate and make positive change in the communities across the world.