September/October- A Happier You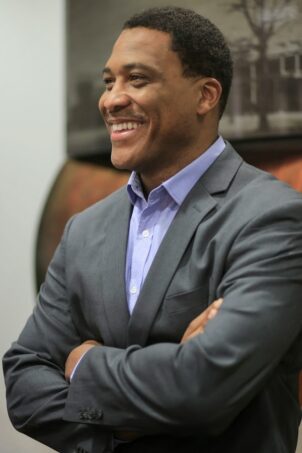 Dear Fellow Former Players & Friends,
As we continue to develop our Professional Athletes Foundation website, public attention has focused on many of the critical challenges facing former players. Our goal has always been to concentrate efforts on potential solutions, rather than simply cataloging the problems facing former NFL players and their families.
In the coming months, I want to continue to show you positive images of yourself and highlight the impact positive messaging and our resources have on our former player community. We never want to fall short when it comes to providing service and exploring solutions, but we also want to celebrate your many successes and what you are doing to make things better for the people and children in your lives. Life is good as a former player.
Action Creates Opportunity. And a first order of business is health insurance.
Through the Affordable Care Act every American is now required to have health insurance. Individuals and families that were not able to afford health insurance in the past now have several options to obtain affordable health insurance. Do you have health insurance? If the answer is no, you can enroll beginning November 15th. 
I want to be clear, having health insurance is now the law. If you do not comply, you will pay a tax for not having health insurance.
If you and your family do not have health insurance, the NFL Players Association is proud to recommend Working America Health Care. In collaboration with GoHealth, Working America Health Care offers you information and an easy way to shop for health insurance and compare carriers, plans and prices side by side. You won't find lower rates anywhere else. Also, find out if you qualify for lower costs based on your income.
We are making a concerted effort together with the NFLPA Former Players Department and the TRUST (powered by the NFLPA) to confirm that every former player has health insurance at the end of the enrollment period. We're counting down to November 15th. Take action and GET INSURED.
After all, a healthy you is a happier you.

Andre Collins
Executive Director
Professional Athletes Foundation
NFL Player 1990-1999