May/June: Action Creates Opportunity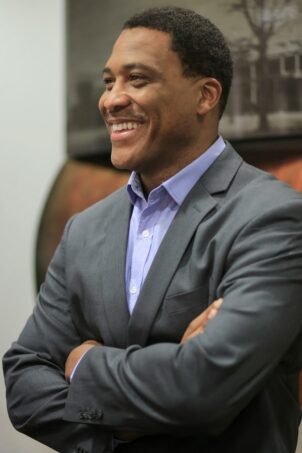 Dear Fellow Former Players & Friends,
2014 is in full swing. As we look ahead I want to introduce the Professional Athletes Foundation (PAF): a non-profit organization that supports the advancement of former players through a wide range of services and resources.
I'm excited about our community of former players and, as a former player; I truly love being a part of an effort that has deep ties to its history. With the launch of yourpaf.com, you now have the widest access to resources and shareable information pertaining to the lives of former NFL players- on the planet.
Working side-by-side with you has inspired us to revamp our effort around a simple mission: Action Creates Opportunity.
We want to drive action in the lives of players in order to create stronger families and in turn stronger, more optimistic communities. As you become familiar with yourPAF.com, you will learn this site is dedicated to creating an environment that confirms life is good while enjoying success after football. As you grow with us, we will continue to listen and deliver services that are relevant and meaningful in your life today-right now, at this moment.
Using your smart phone, desktop computer, or tablet you will find:
Important lifestyle & industry topics
Quick access to programs & services created just for you
Simple, yet powerful, ways improve the quality of your life
As the Executive Director of the PAF, I'm proud to represent a staff dedicated to players and an enriched player experience. Playing the game we love relied on having the best information and training available. Life after football is no different.
Your opportunities are waiting; we can help you start taking action today.

Andre Collins
Executive Director
Professional Athletes Foundation
NFL Player 1990-1999
PS. Don't forget to bookmark this page or add yourpaf.com to your home screen for quick access.